New Version Optimization Update Announcement
To our loved chess players:
At present, we have confirmed the first optimization plan based on your feedback.
We plan to update the game resources before the Spring Festival holiday in order to bring you a better game experience. Please check the details below (the specific optimization content is subject to the actual situation at that time):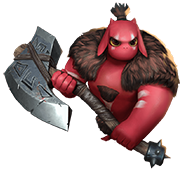 1. Optimize the models of Redaxe Chief, Abyssal Guard and Wind Ranger (other models will be optimized one after another)
2. Optimize the rendering of chess pieces
3. Optimized the problem that the chess pieces are overexposed in the chess store interface and too dark after purchase
4. Optimize in-game race and class icons
5. Optimize the display of each chess player's login method on the in-game leaderboard panel
6. Optimize some in-game battle resources
7. Optimize the in-game setting interface
8. Optimize and adjust the background and light source of the illustration interface
9. Optimize the icons in the game lobby
We will do our best to realize the above optimization before the Spring Festival. In the follow-up, we will fully communicate with you in the form of questionnaires or communications and contentiously collect your suggestions and opinions as well as other issues that you want us to optimize. The following are the key points that we will optimize next (we will continue to add according to your suggestions):
1. Return the perfect display of the chessboard in the game lobby
2. Optimize the chess piece models that you care about, such as God of War, Defector, Tusk Champion, and Pirate Captain
3. Unify the overall user interface (in the battle and in the lobby)
4. As well as other suggestions in your feedback, so please feel free to tell us
We will carefully review the suggestions and feedback you send. Your comments will be one of the important factors in our decision and optimization process. Our core purpose is to bring you the perfect game experience.
Auto Chess is the leader of the auto battler games, and we are always constantly innovating. Things are always two-sided, but we would like to take the risks, we will never be afraid. Our initial and forever intention is to bring happiness to everyone while moving forward, and we believe in our team. At the same time, we know that Auto Chess has a group of lovely chess players, that gives us unlimited motivation.
Thank you for your understanding and love. And thank you for being here with us all the time!
Auto Chess Operation
2020/1/14