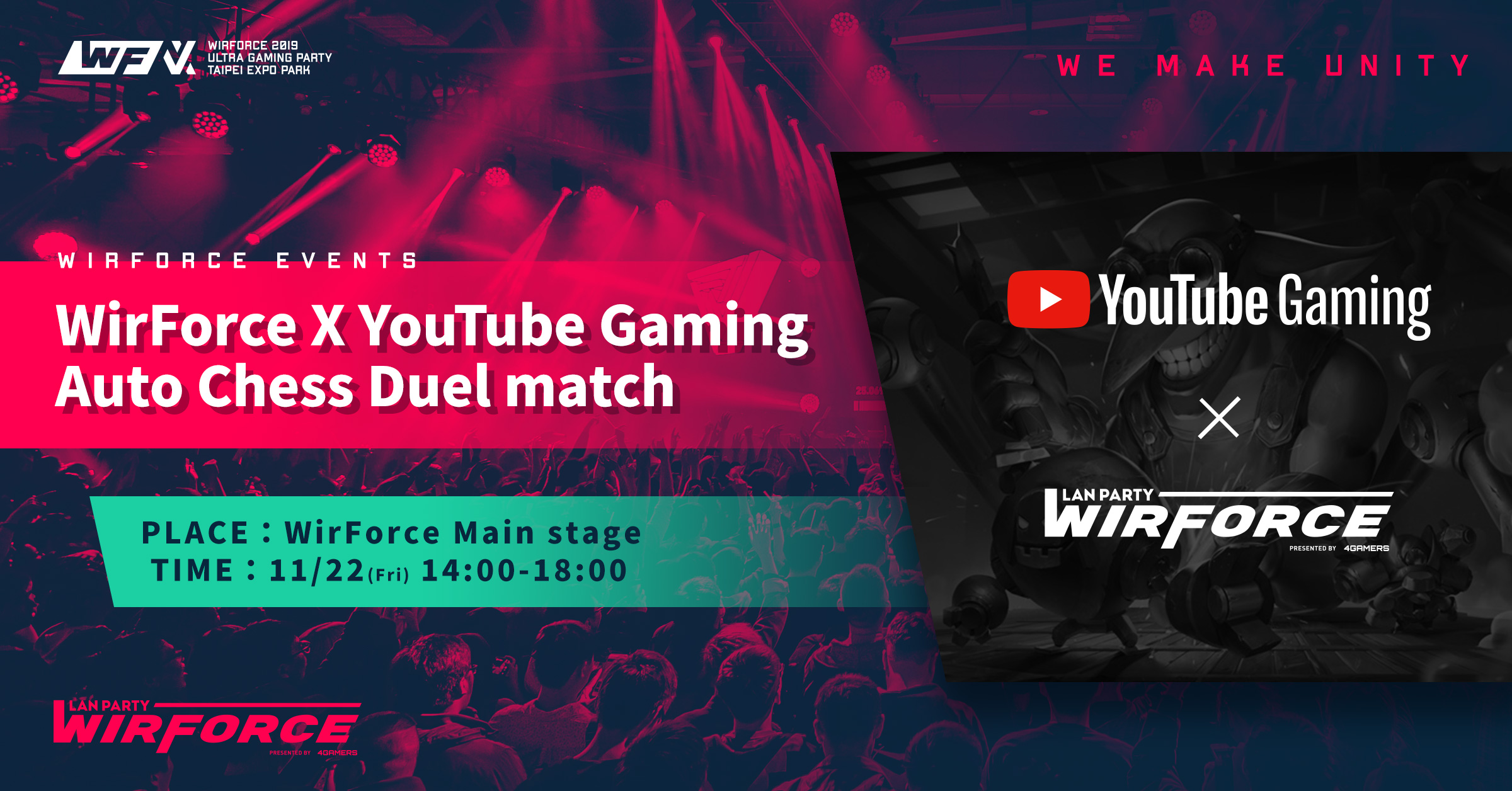 Born in Taiwan, the largest Lan Party within Asia, "WirForce 2019" along with YouTube Gaming bring you the "Auto Chess YouTuber Invitational".
YouTube Gaming invites 5 YouTubers to battle in 3 games. YouTubers will earn the scores with their respective ranking in the game.
The YouTuber with the highest total scores after 3 games will be the winner of WirForce X YouTube Gaming Auto Chess.
Streaming schedule:
Time: 11/22(Sun) 14:00-18:00
Channel:
https://www.youtube.com/watch?v=VwC8zD37qwk