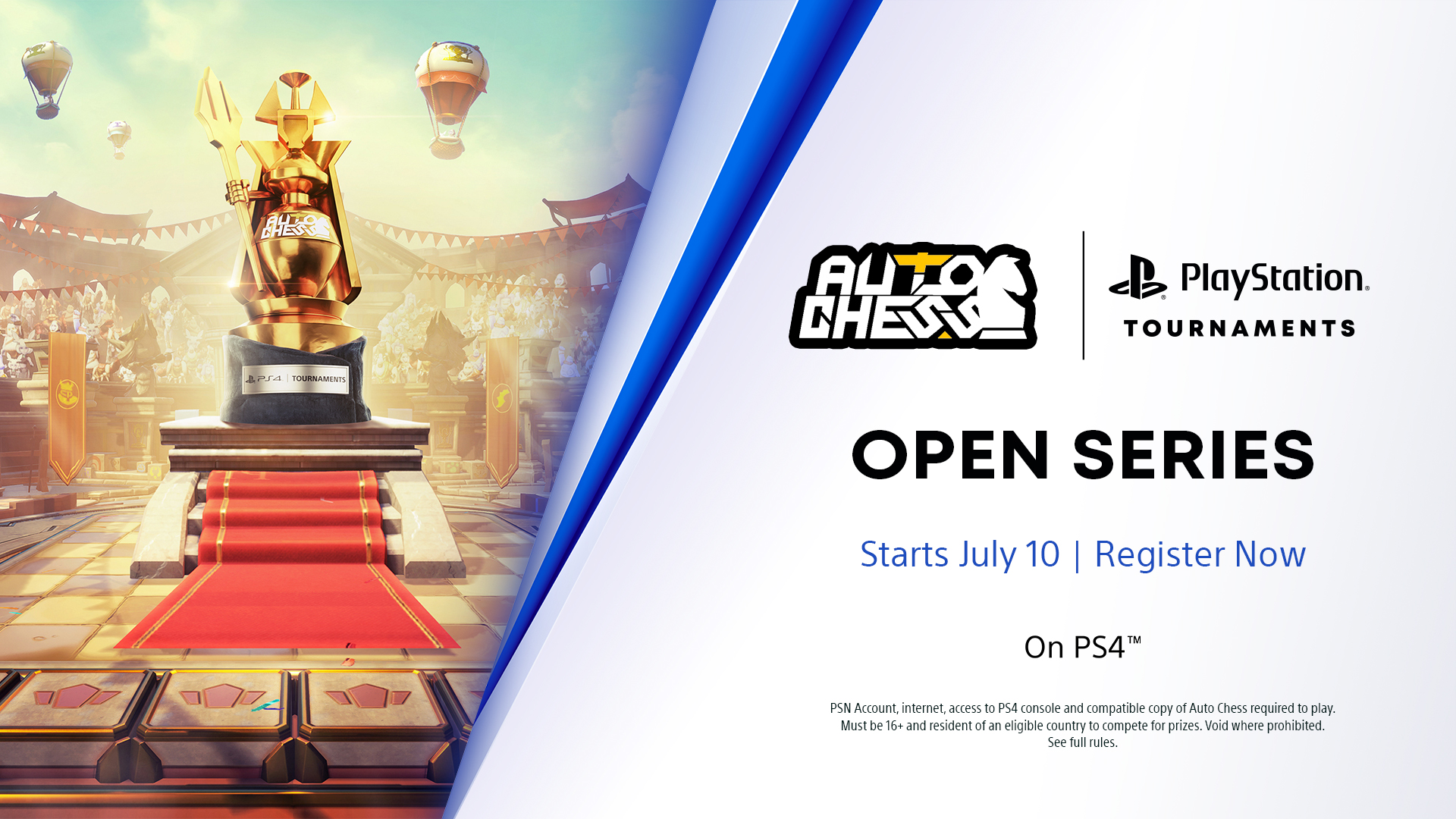 The first strategy game in PS4 Tournaments: Open Series. Register today and enjoy the competitive Auto Chess on PS4 console!
For more related information about the tournament, please check this link
Register time:
Starts June. 24
Match time:
Starts July. 10
How to register:
https://manuals.playstation.net/document/en/ps4/event/tournament.html
You can also find the entry in Game Mode screen.