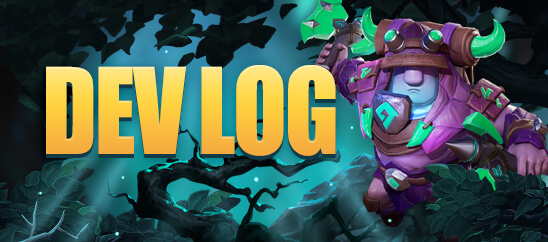 We have noticed and understood that in the past few versions, due to the balance of the game, it has brought some bad experiences to all players. As many of you know, the game balance has always been a difficult subject in all fair-play competitive games, and we have been working hard to improve the balance in Auto Chess. For instance, in the latest update, we brought in the new Insectoid build and a series of adjustments including nerf Venomancer, buff Warriors, etc., so far it seems that the overall situation has been improved. However, we are still working hard on the adjustment of balance and diversification of gameplay.
Today we'd like to talk about our plan for new chess pieces in the future version.
Before talking about all this, we need to emphasize a few points to prevent deviations in terms of understanding:
1. All the plans mentioned below are made for "future versions", not "next versions", please don't misunderstand. The so-called future version means that in the next two or three months, half a year or even a year;
2. New chess pieces in the future version will follow the settings of Dota Auto Chess, but the final presence in Auto Chess may be adjusted due to platform attributes and gameplay mechanisms. They are not going to be exactly the same;
3. Since the name and other settings of the new chess piece have not been completely determined, we will only announce their "tentative" Race and Class information at present;
4. The order of new chess pieces presence mentioned below is only tentative, and their order of presence may be adjusted for various reasons in the future;
The setting and presence order of new chess pieces in the future plan:
Demon+ Wizard
Human+ Knight
Goblin+ Knight
Cave Clan + Priest
Feathered + Wizard
Pandaren + Monk
Pandaren + Assassin
Pandaren + Mage
Beast + Monk
Please note that the new Race Pandaren and the new Class Monk used the name of Dota Auto Chess in this article, but they will be adjusted accordingly when updated to the version.
The above mentioned is our current plan for new chess pieces. It should be noted that the number of new chess pieces to be updated in future versions is uncertain and will change due to the specific version.
The reason why we want to share these contents with you at this time point is that we hope you can see the fun and diversity of the game in the future, secondly, we hope to hear from all of you, such as the ideas in terms of the presence order of the new chess pieces? Which synergy and class should be focused, and why?
Your thought matters, we are looking forward to hearing your comments and get inspiration from you!