Hello, our lovely players.
Today we are going to introduce you to a new event — Rank Protection!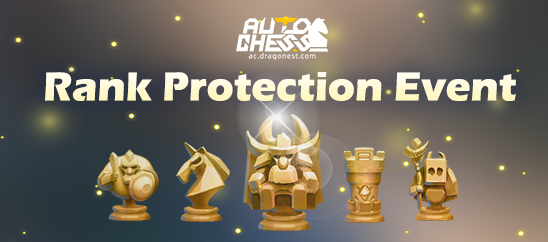 When we just got to a new rank, a lot of us were afraid to play ranked mode again because of the point losing. Do you feel in the same way? In order to allow all players to score points without this worry, we specially designed a rank protection event for you all.
Please allow me to briefly introduce the detail of this event.
Content
During the event time, when you play ranked solo mode, even if you fail, it will not affect your rank. After the failure, if your ranking points ≤ 0, the protection is triggered and your rank does not drop.
*Tips:
① at this time, it will only take effect in the Ranked Solo Mode. Duo Mode does not apply to this event.
② This event does not take effect for Queen players.
Time
The event is divided into 4 time periods, PLEASE DO NOT GET THE TIME MESSED UP!
① 2020/6/13 04:00:00-06:59:59AM (UTC)
② 2020/6/13 13:00:00 ~ 15:59:59PM (UTC)
③ 2020/6/14 04:00:00-06:59:59AM (UTC)
④ 2020/6/14 13:00:00 ~ 15:59:59PM (UTC)
(Please note that you have to FINISH the battle before each ending time above, otherwise it does not count.)
Bonus
During the event, as long as you complete 4 ranked solo mode, you can get a Donut Box (silver)*2.
Tip: This task can be completed every day!
Many other benefits are waiting for you to discover in the game!